<![CDATA[

… is a state of mind – balanced – and pure spiritual and not physical.

To walk the middle Way – to be able to look on both sides – or to look behind the veil of Secrets from the Society. Power loving people who like to control others or Governments who lie to the people have to fear 3 (…), because in that state of mind people may be able to unveil their Secrets and show them to other people.

Jacob Böhme (* 1575 in Alt-Seidenberg bei Görlitz; † 17. November 1624 in Görlitz), a German mystic and philosoph, displayed this "Mysterium Magnum" of the Spirit in several illustrations in his books.

The Universal Spirit is symobilzed by 7. In the state of 3 you could become One with the Universal Spirit.
It is also very simply displayed in the Buddhist teachings.To understand that conception you need to be aware of the three Principles of Life – THE SPIRIT, THE SOUL AND THE BODY. The Universal Sprit is timeless (ALL is NOTHING at the same time). The Soul is a part of the Universal Spirit and partly timless and connected to Time-Space. Like the rings of a tree every Soul has a different emotional spectrum. The body is our Suit – the Vehicle for our Soul, which is completly bound in Time-Space. In the Buddhist teachings you can find a simple truth to open the path for your Soul from a more Time-Space related connection to a more timless connection to the Sprit. If you are able to reduce the five senses of the body (to smell, to feel, to taste, to hear and to listen) you also reduce the connection from your Soul to the Body and open the path to the Sprit. 
In monastries and temples different methods are used to reach a meditaive state – which could be permanent at a certain stage of awareness. Repeating senses disapear – thats why repeating sounds are played or joss sticks are used – to reduce the senses of the body and to make the connection from the Soul to the Sprit more vivid.
In the book Alles ist eins – einmal Jenseits und zurück by Eno Silla … is displayed like the balance between the Spirit (Fire) and the Soul (Water).

A Meditation practice from the book – How long you are able to concentrate on the the Point in the middle before it wanders off over the yellow dots:
In modern times the Spirit of … is still Alive. Little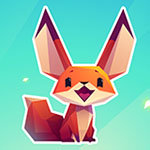 Hermes.

VERUM SINE MENDACIO, CERTUM ET VERISSIMUM:

QUOD EST SUPERIUS, EST SICUT QUOD EST INFERIUS,

ET QUOD EST INFERIUS, EST SICUT QUOD EST SUPERIUS,

AD PERPETRANDA MIRACULA REI UNIUS.

ET SICUT OMNES RES FUERUNT AB UNO, MEDIATIONE UNIUS,

SIC OMNES RES NATAE FUERUNT AB HAC UNA RE, ADAPTIONE.

PATER EIUS EST SOL, MATER EIUS LUNA.

PORTAVIT ILLUD VENTUS IN VENTRE SUO.

NUTRIX EIUS TERRA EST.

PATER OMNIS TELESMI TOTIUS MUNDI EST HIC.

VIS EIUS INTEGRA EST, SI VERSA FUERIT IN TERRAM.

SEPARABIS TERRAM AB IGNE, SUBTILE A SPISSO,

SUAVITER, CUM MAGNO INGENIO.

ASCENDIT A TERRA IN COELUM,

ITERUMQUE DESCENDIT IN TERRAM

ET RECIPIT VIM SUPERIORUM ET INFERIORUM.

SIC HABEBIS GLORIAM TOTIUS MUNDI.

IDEO FUGIET A TE OMNIS OBSCURITAS.

HIC EST TOTIUS FORTITUDINIS FORTITUDO FORTIS,

QUIA VINCET OMNEM REM SUBTILEM, OMNEMQUE SOLIDA PENETRABIT.

SIC MUNDUS CREATUS EST.

HINC ERUNT ADAPTIONES MIRABILES,

QUARUM MODUS EST HIC.

ITAQUE VOCATUS SUM HERMES TRISMEGISTOS,

HABENS TRES PARTES PHILOSOPHIAE TOTIUS MUNDI.

COMPLETUM EST QUOD DIXI DE OPERATIONE SOLIS.

]]>